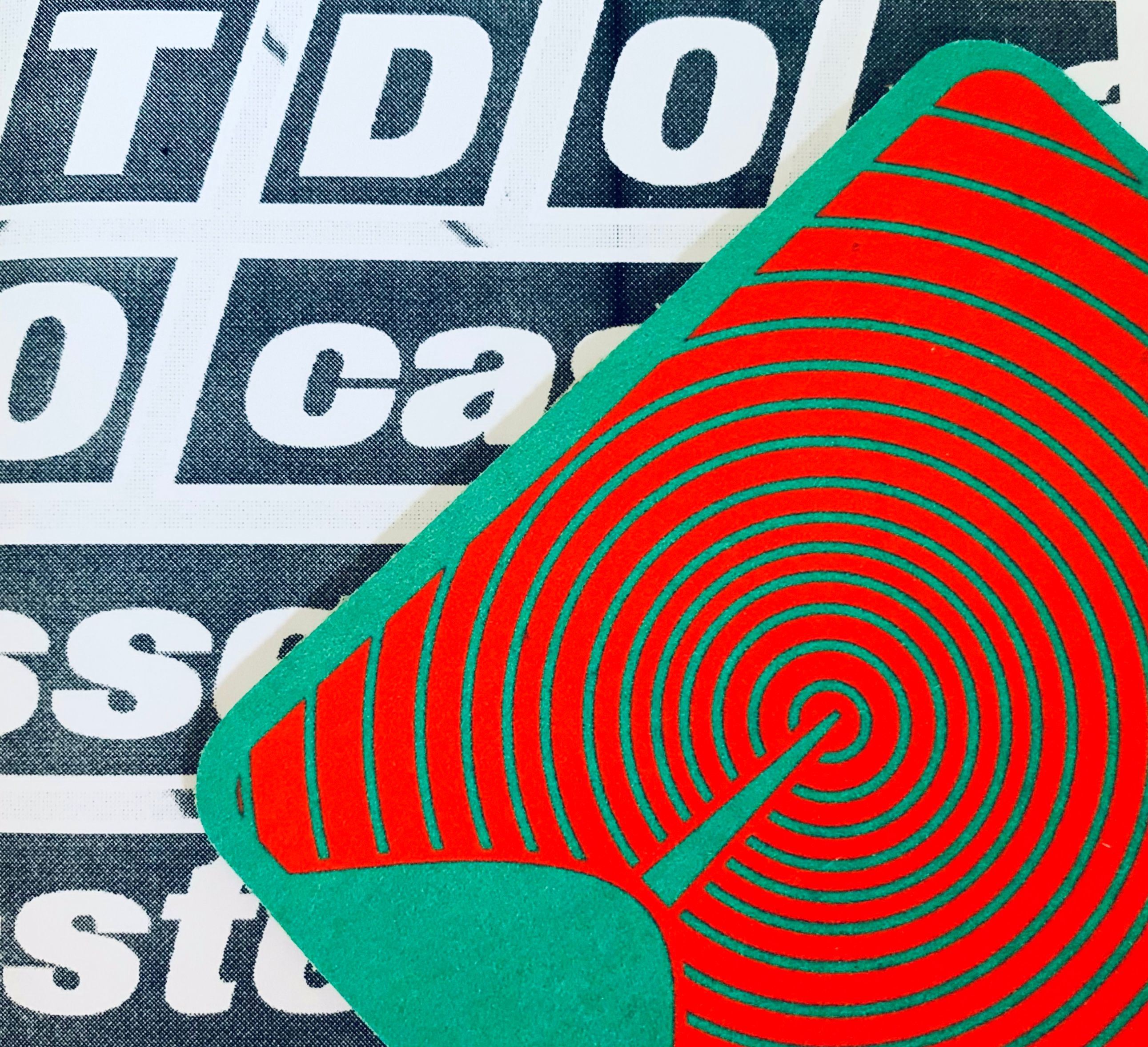 Coaster by Tether.
Earlier in the year, I released my two space EPs with the finest cassette label and broadcaster in Dumfries and Galloway and was beyond delighted that they sold out in under 24 hours (especially in the post-Christmas period - arguably one of the most miserable times of year, perhaps second only to the hellscape known commonly as "summer"). My copies take pride of place in my tape collection, along with some of the earlier fever dream-esque Dark Outside compilations.
Long before this though, I used to send in songs to the radio broadcast component, which takes place in a forest. Sometimes it would be brief sketches sent in, or some horribly peaked-out demo of old. One year it was some dialogue about top secret space documents dumped in a church. Another was a piece that I'm fairly certain was the one I saw described as "two ghosts getting married", although I don't know for certain because I got up to make a cuppa and missed part of the broadcast. This year I will strap a radio to my belt, as is the style of the time. Every broadcast spans 24 hours, so I recommend keeping a portable listening device on backup duty to enjoy the whole thing uninterrupted. You don't want to miss a Radio Cree ident or a techno banger made from washing machines because you got up to make a sandwich.

That's the beauty of these broadcasts each year: you can send in whatever you like, as long as nobody has heard it before. It might then be heard by a goat herd, or nodded along to by someone clutching a fog-obscured biscuit, wandering about onsite with a small radio. Once the transmission ends, it's deleted, gone forever; or until you find it in a folder on your computer again decades from now marked "My Recording Final V10 FINAL". I think the first thing I ever sent in, under the Curxes name, was a brass band composition called State Poet that I made in Reason 2.5, which has yet to see the light of day (brass bands can contact me at the top of the page if the season is slow and you want to lend a tuba or similar to some sad music).

The significant thing about all of this of course, is that the first Dark Outside broadcast was ten years ago, and therefore 2022 is the anniversary of that "stupid" idea - someone else's words apparently, who is probably busy eating them right now like a delicious custard cream. This time around, a remix of something old, a 60s-style space theme and a cut 'n' paste track have been sent from island to forest. You might listen in and catch one of them, with creepy singing children, gloomy monks and an oddly-looped country guitar, because, as I have already mentioned, you and I can send in whatever we want before the deadline, as long as it isn't up anywhere else.
With that in mind, I hope you'll tune in to hear the wealth of wonky and way-out submissions over here (stream will be live from October 1st from midday UK time) and raise your chocolate digestives (or biscuit of your choice), to another ten years of weirdness in the wilderness. 🌲📻