As many of the places for finding inspiration and discovering visual archives are shapeshifting again, I'm reminded that I should gather more things together and display them here, lest they disappear into some digital ether, along with all my best Myspace angles, birthday reminders (which were fairly handy actually) and NIN-adjacent MSN names. With that in mind, here are a few cassette-themed bits and pieces that I've been perusing recently for design referencing and general time-wasting purposes. Enjoy!
A cassette deck that looks vaguely like a children's toy.   
2. A huge collection of tape inserts.



3. An even bigger, searchable collection of labels and shells to go with them from tapedeck.org.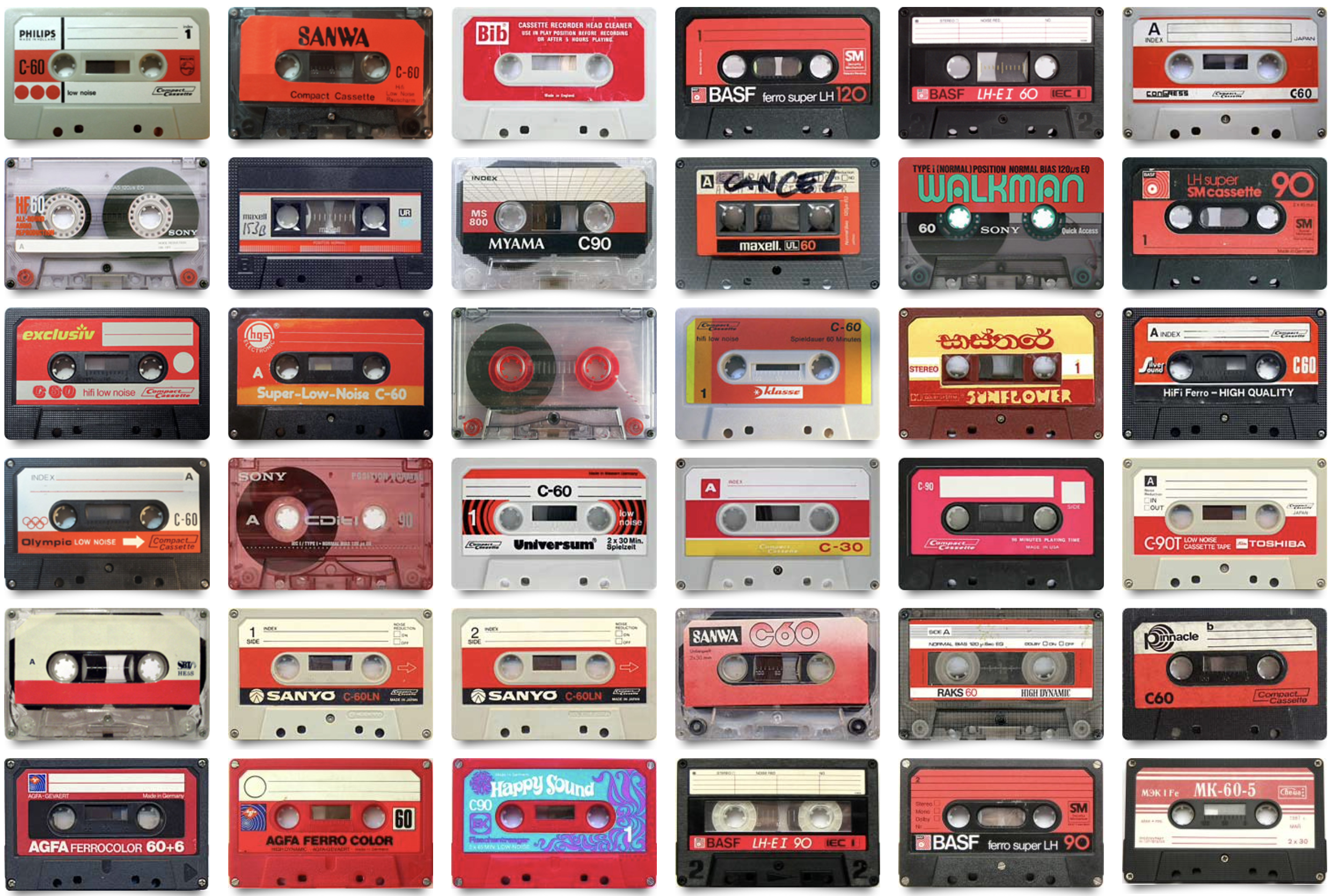 4. A Japanese cassette archive, via the consistently interesting Present & Correct.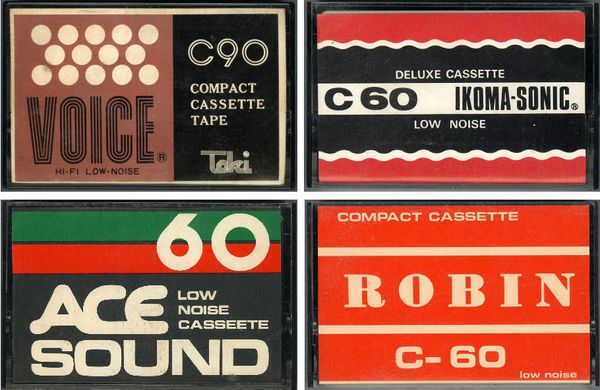 5. A Tumblr gathering tape-adjacent rarities and oddities (sadly, it doesn't seem to have been updated in a while).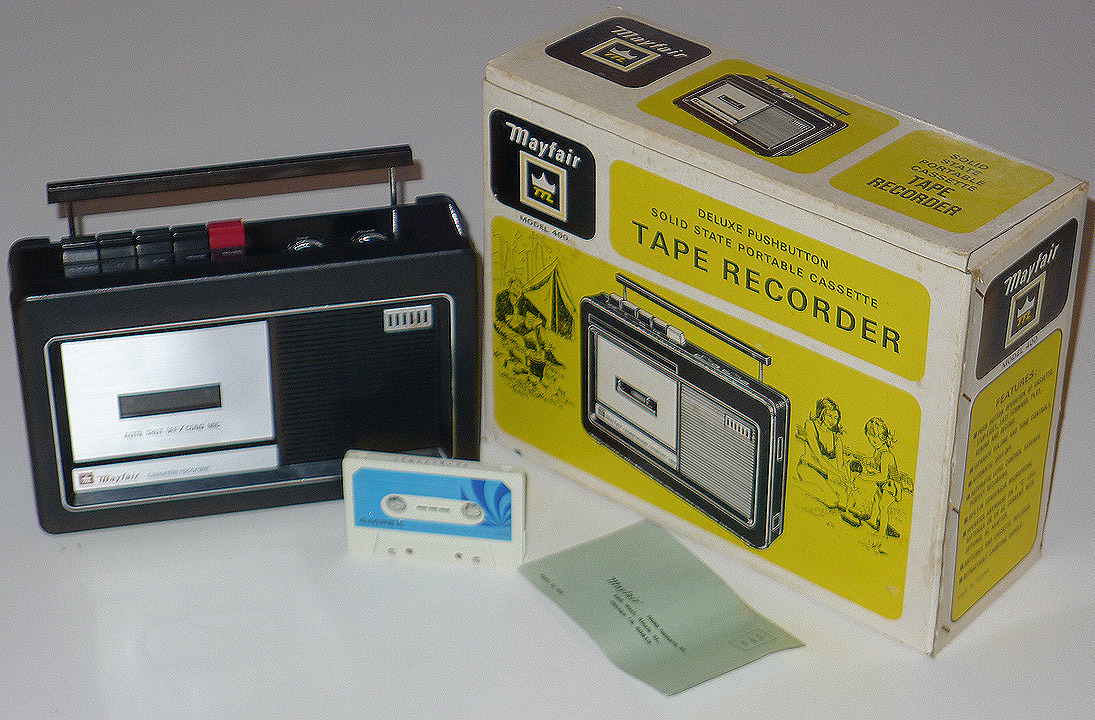 6. A vintage Walkman database, which collates prices from old advertisements and lists their original selling price.
7. Boomboxes beyond your wildest imagination.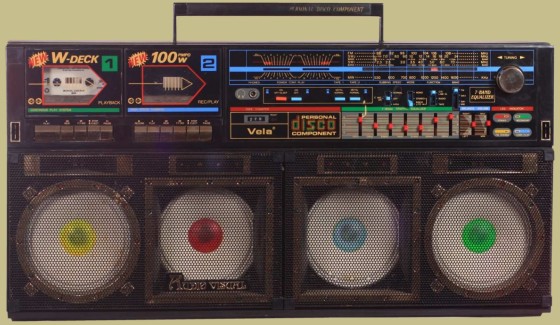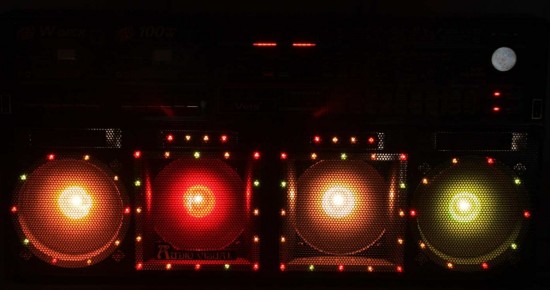 8. Casio taking an interesting turn below, with the KX-101. Miracles never cease. Quite.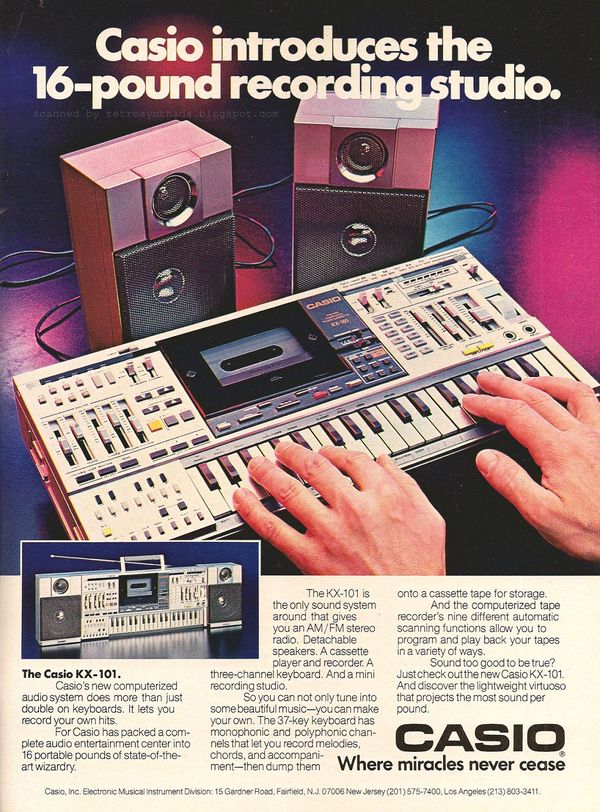 9. Other companies also had a go.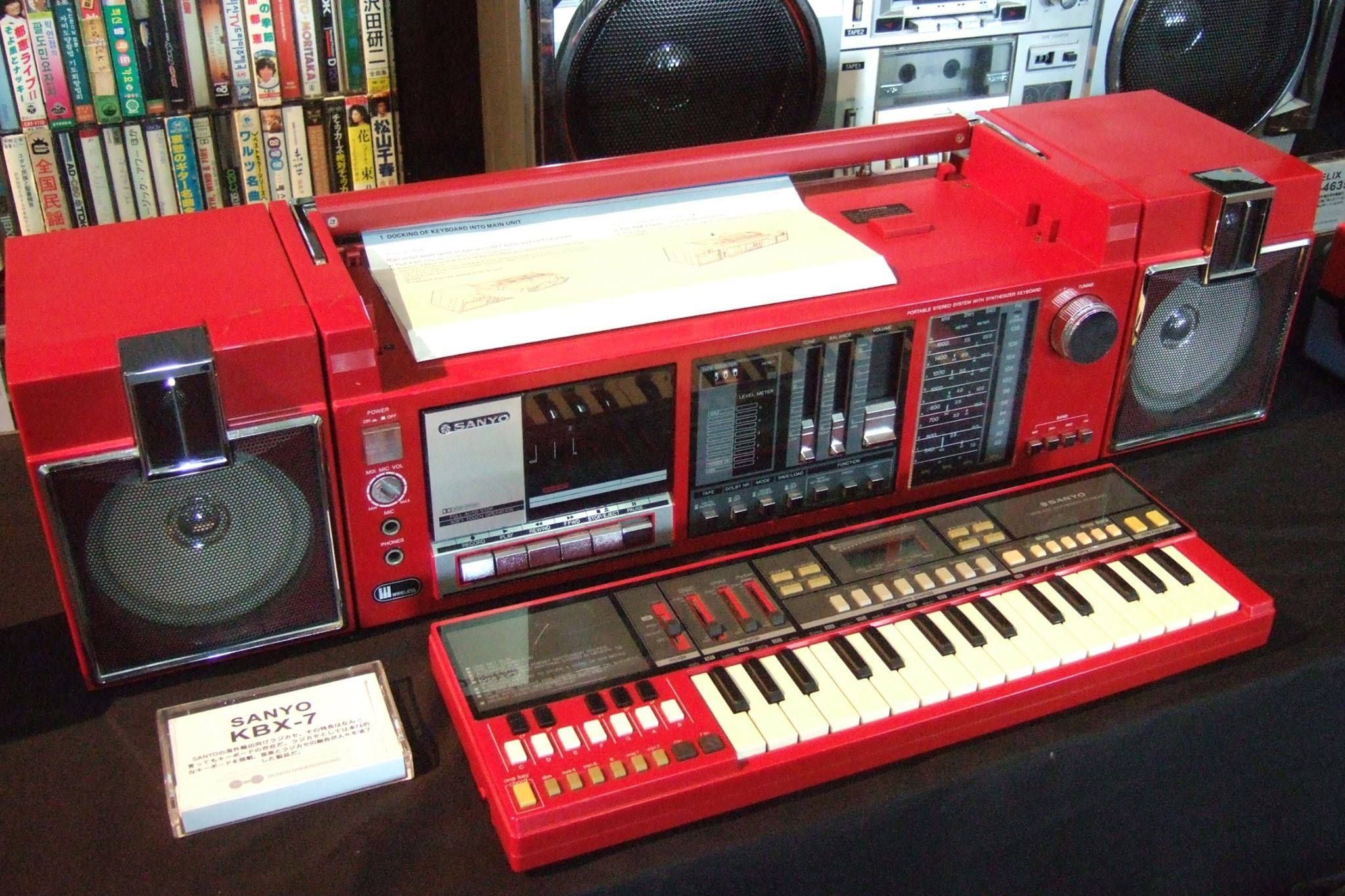 10. Sony's Walkman exhibition, complete with a giant yellow one for snacking around.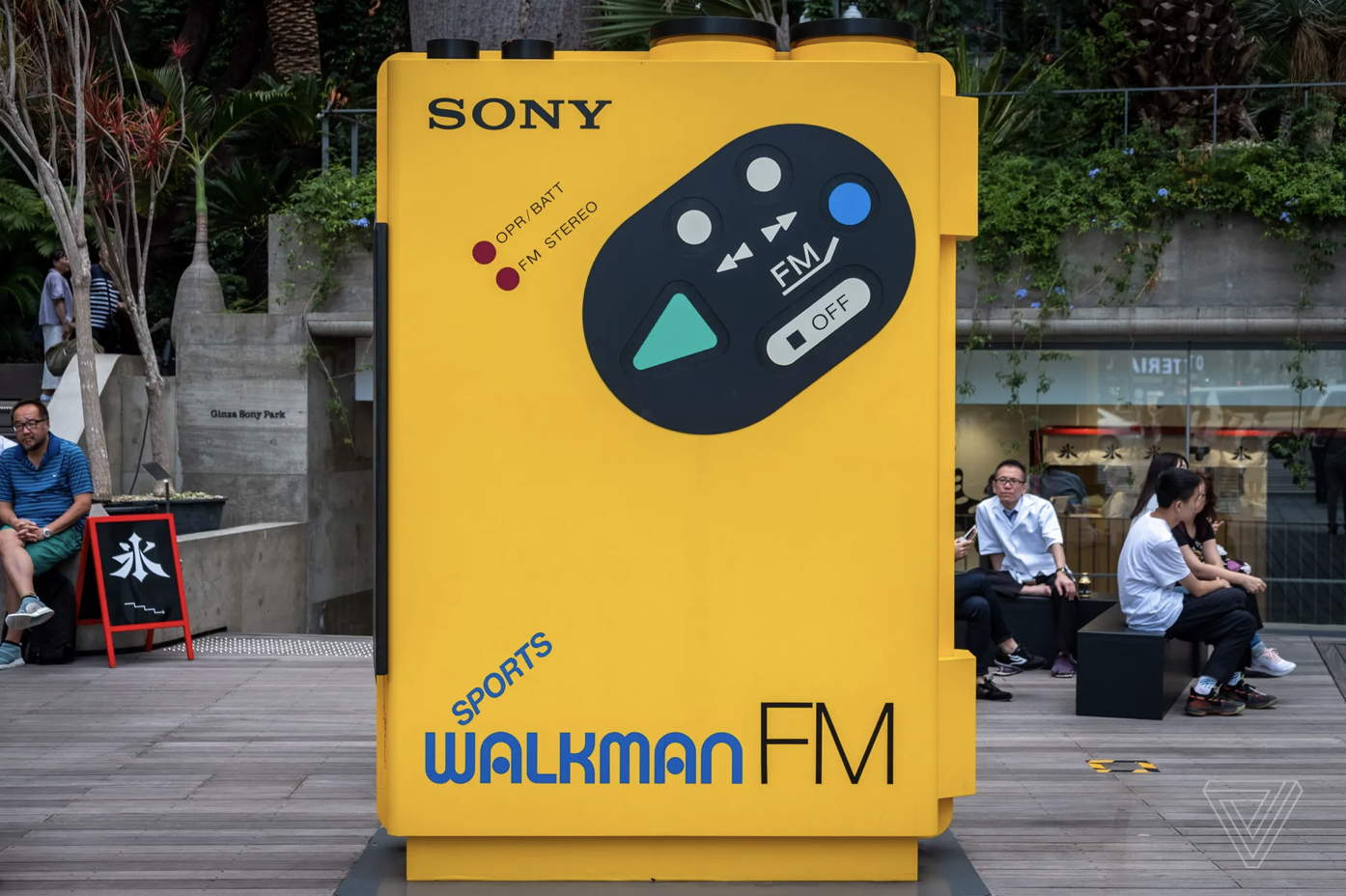 11. Soundwave, a tape-themed Decepticon from Transformers, available to buy in 1985 as a useable cassette player, forced to listen your mixtapes forever (or until the batteries ran out).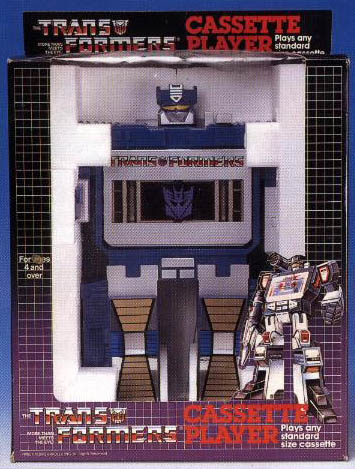 12. Tape loops and how to make them.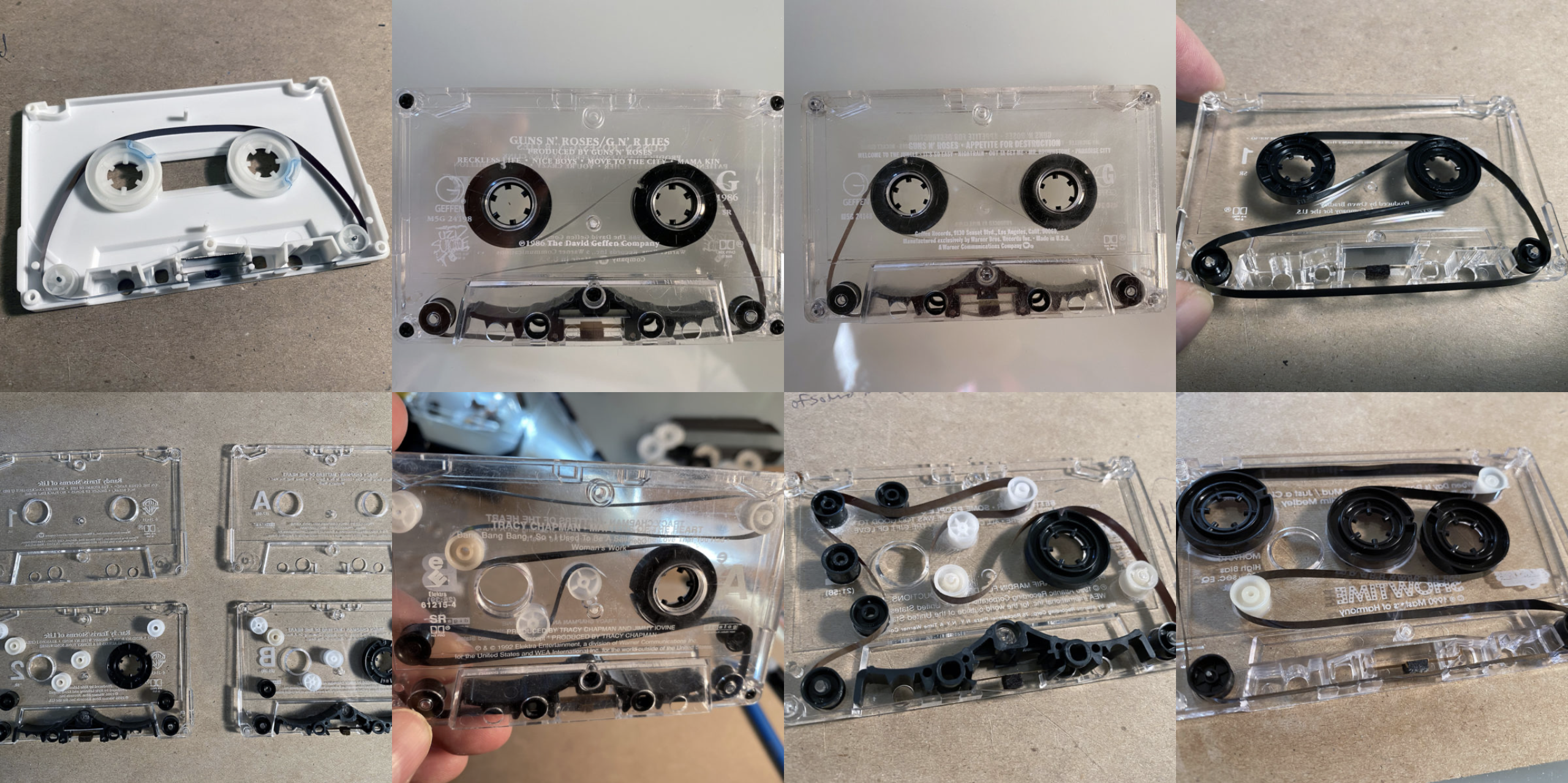 13. Technics having too much fun in their adverts.
14. Walkman creatures by Sticky Monster Lab, found on a great art toy blog which features a few more examples.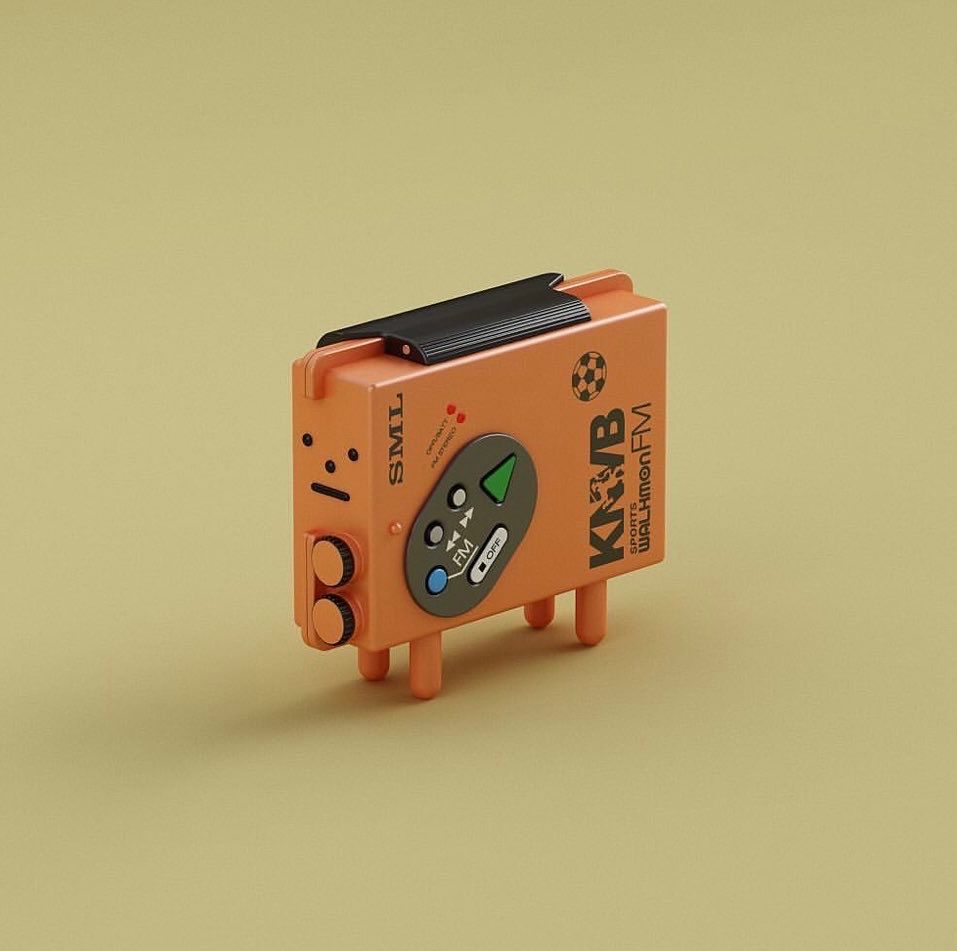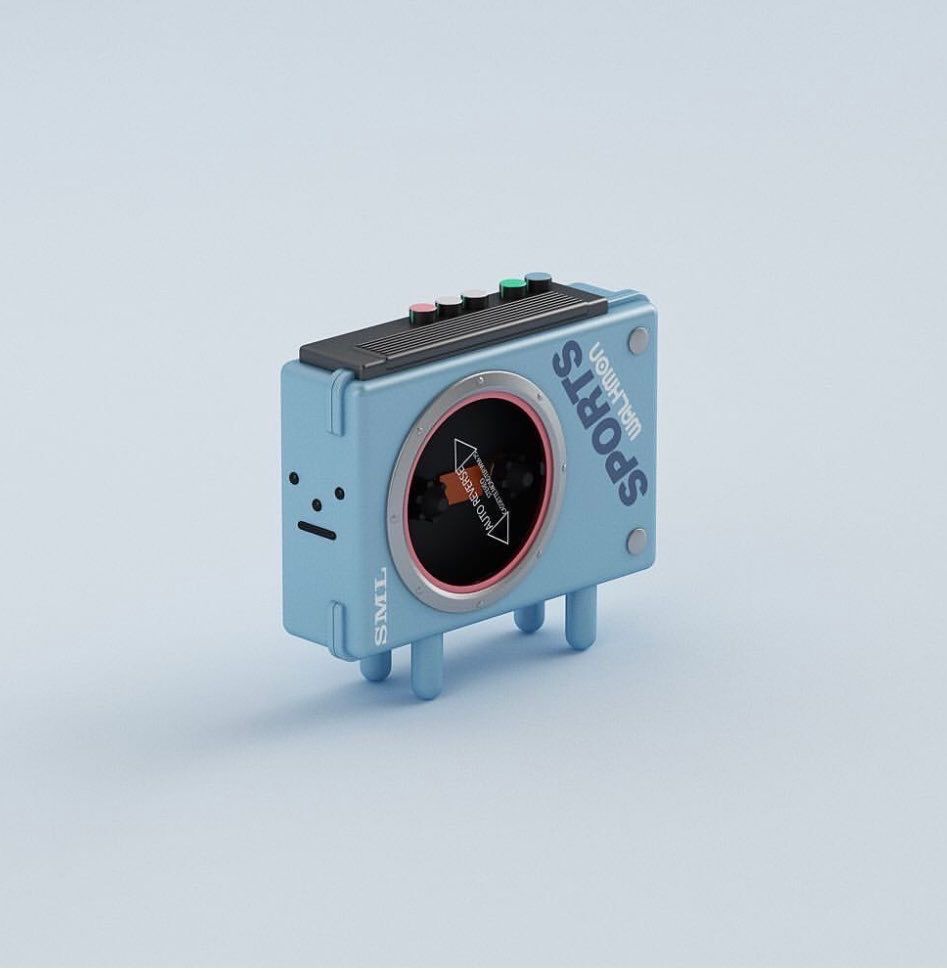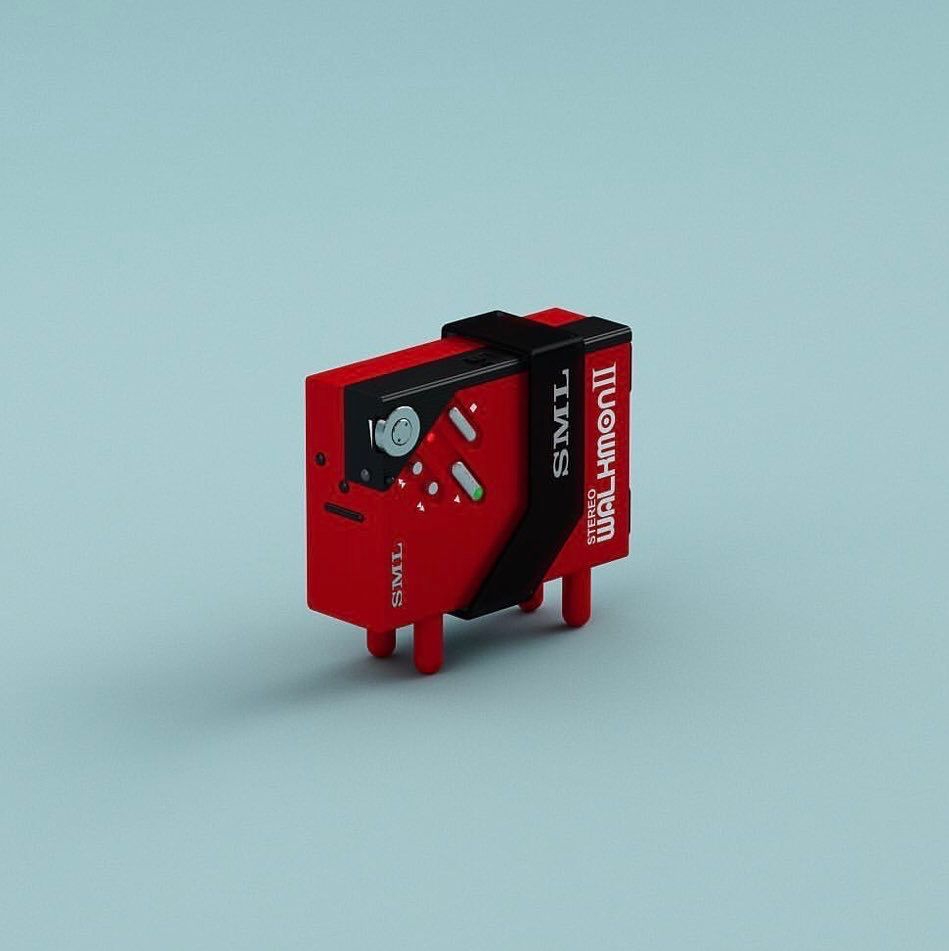 15. Walkman Central exists for all your portable listening and cataloguing needs, even twin door versions for home taping away from home. Photo from here.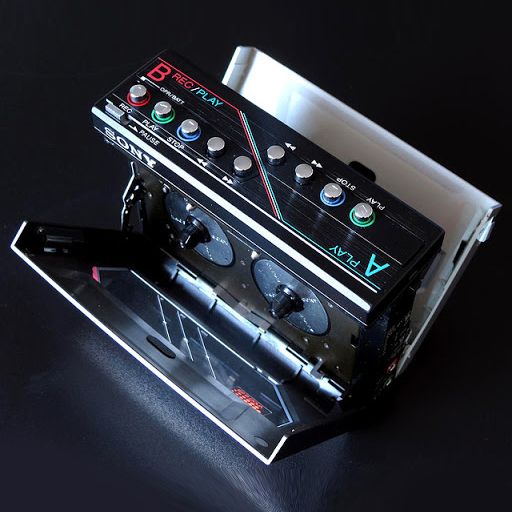 16. A look at the Sony Walkman logo and the obscure typeface it was based on.
For more of this sort of thing, there is always my newsletter, which combines a lot of niche interests with what I'm up to. 🗞️