Lost to the atmosphere or coming down to Earth? That's the question often asked in relation to the Prospero satellite, which is still floating around in low orbit, since being successfully launched by the BLACK ARROW rocket on the 28th October, 1971. 
To mark this anniversary, I will be releasing a companion piece to BLACK ARROW called ETHER/ORBIT and it will be available as a digital download from Thursday here on the website and via Bandcamp.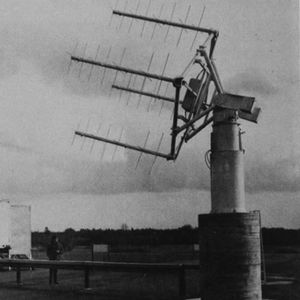 For those who prefer their satellite sounds with a side of tangible objects though, I hope to have some rocket-related goodies available soon, so keep checking back over the coming weeks. Additionally, BLACK ARROW will be played alongside the unveiling of the replica rocket at Wight Aviation Museum during their anniversary event. The museum is currently building a full-size Prospero satellite model which you can read about here.