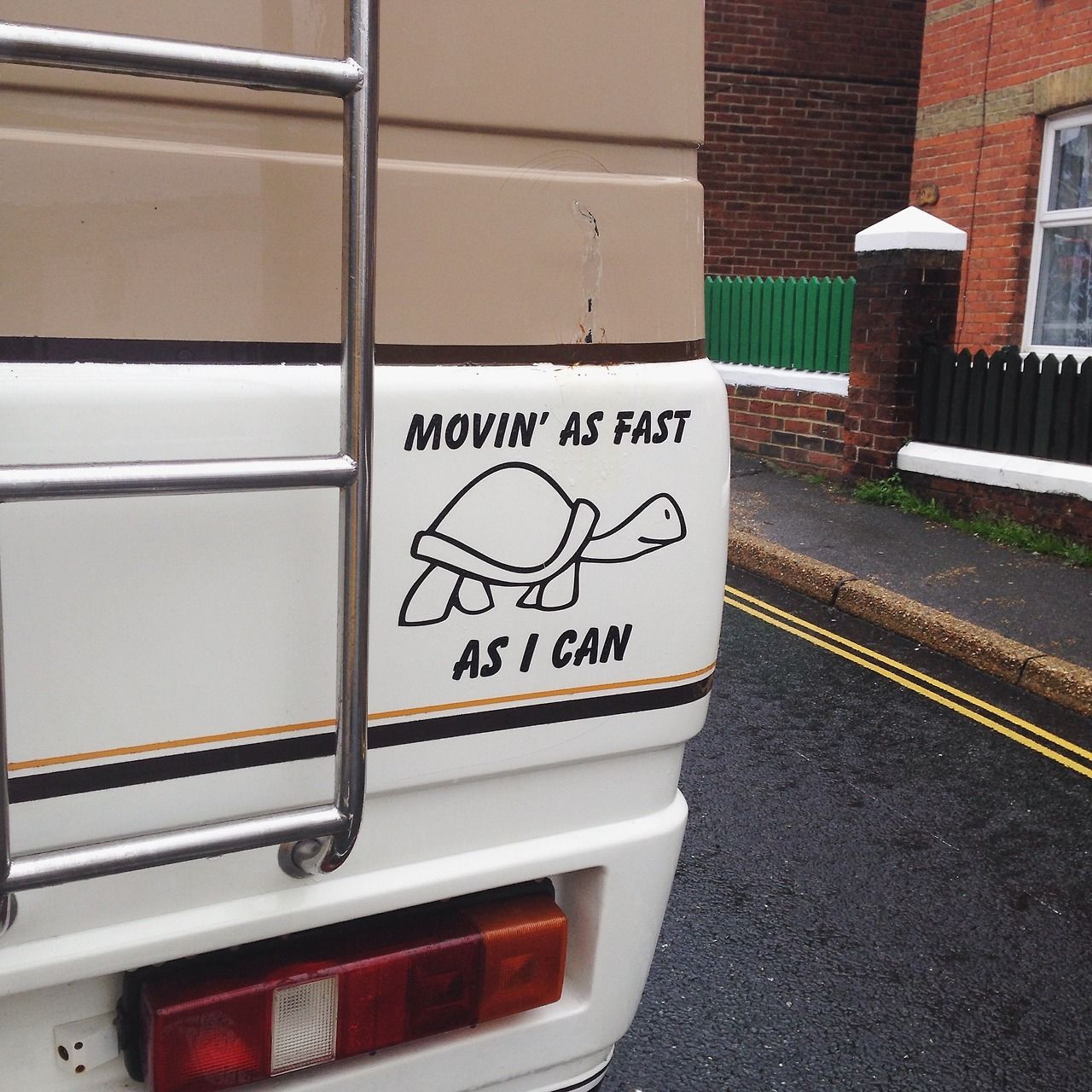 If you're wondering about the availability of a physical version of 'Gilded Cage', then you've come to the right update. Currently, vinyl is still in production, but as soon as it's here it'll be going up on Bandcamp and, if you're a subscriber, you can get 20% off. 

Secondly, a few of you have asked for CDs and whilst a record is a beautiful object, you're right, it's quite hard to listen to in the car, so I've had a limited number of CDs made and they should be here within the next two weeks! Thanks to @zomtographer for the artwork for those.

Lastly, thank you for your patience and encouraging comments. I took this picture a few weeks ago, as both the sticker and the context seem quite fitting for anyone doing a creative project or making music independently. We are all this motorhome.